On September 17, 2019, a six-member delegation from the Ministry of Education visited our institute and discussed the work of the North Macedonia Education Network project. The Directors of the Confucius Institute Liao Wei and Vlatko Stoilkov and Elena Damjanoska, the Office Manager, warmly welcomed and met with the guests.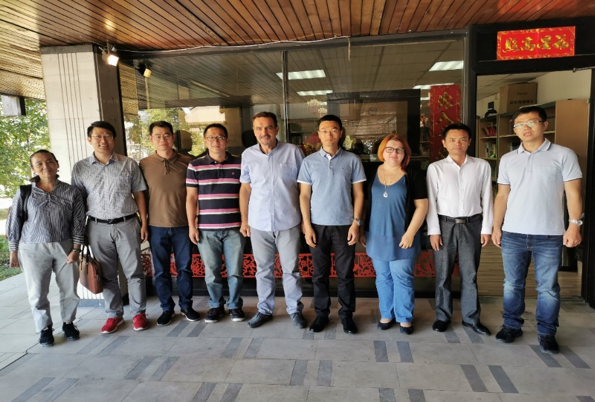 The Education Network project is the largest educational modernization project in North Macedonia. It is strongly supported by the Chinese government and Chinese companies that provided equipment to be used in education purposes in selected schools, which has been well received by teachers and students. In the first phase of the project a long distance education system for twenty-seven high schools in the capital of North Macedonia was installed, and classrooms for the senior management of the Education Administration and teachers in four key high schools was installed. The purposed of their visit to North Macedonia is to launch the second phase of the project in 86 high schools outside the country's capital, with the aim of sharing excellent educational resources.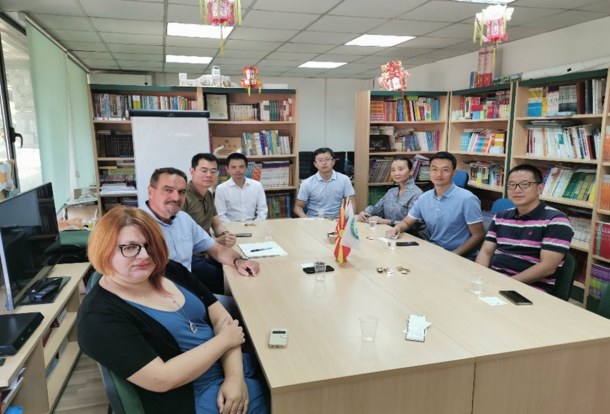 Professor Liao Wei, the Chinese Director, expressed his warm welcome to the delegation of the Ministry of Education and introduced the development, current status and future goals of the Confucius Institute. Our CI has started Chinese classes in various North Macedonian ministries and government agencies. This year, we our CI plans to set up a Confucius classroom in the Rade Jovevski – Korchagin public high school. Chinese language teaching is gradually being introduced in the local school system. The Ministry of Education said that it will provide technical training and courseware training for Confucius Institute teachers, and Huawei will provide technical support. They hope that the Confucius Institute will continue to adhere to the spirit of aiding and promoting educational projects in Northern Macedonia.
Director Vlatko Stoilkov, said that the Education Network project is a good opportunity for promoting China, the Chinese language and culture, and expressed a hope that the Confucius Institute can become part of the project. He informed the delegation that last year, HSK testing, Mid-Autumn Festival, Spring Festival and many other cultural events and lectures were organized by the CI. Interest for learning Chinese is gradually increasing in the country and the number of CI students has also increased.
The representatives of the Ministry of Education pointed out that the lectures taught in the classrooms involved in the project are live broadcasts shared in real time. The Confucius Institute can take advantage of this platform, led by the Ministry of Education, to achieve Chinese teaching sharing, the two governments will strongly support cooperation in the field of education.