In order to celebrate the 70th anniversary of the founding of People's Republic of China and mark the upcoming Confucius Institute Day, our Confucius Institute organized a cultural event at Korchagin Secondary School. The event featured the CI teachers interactively introducing to the students and teachers Chinese language and culture through fun activities. The CI directors prof. Vlatko Stoilkov and prof. Liao Wei engaged in exchange of views and experiences with Korchaging Secondary School's Principal Mr. Dragan Arsovski, with whom in June this year they signed a CI – Korchagin Secondary School memorandum of cooperation. The event's aim was to raise awareness about the Chinese language and culture and also advance the reputation and influence of our CI.  
As part of the interactive cultural activities, the teachers demonstrated the art of making paper-cuts, Chinese calligraphy, traditional Chinese painting and Chinese tea ceremony, creating a lively cultural experience for both Korchagin students and teachers. The students enthusiastically learned about the characteristics of calligraphy, traditional Chinese painting and paper-cut, and admired the quiet and elegant tea ceremony. During the interactive cultural presentations, the CI teachers introduced Confucius Institutes language courses and educational services to the students and distributed the informative CI brochures.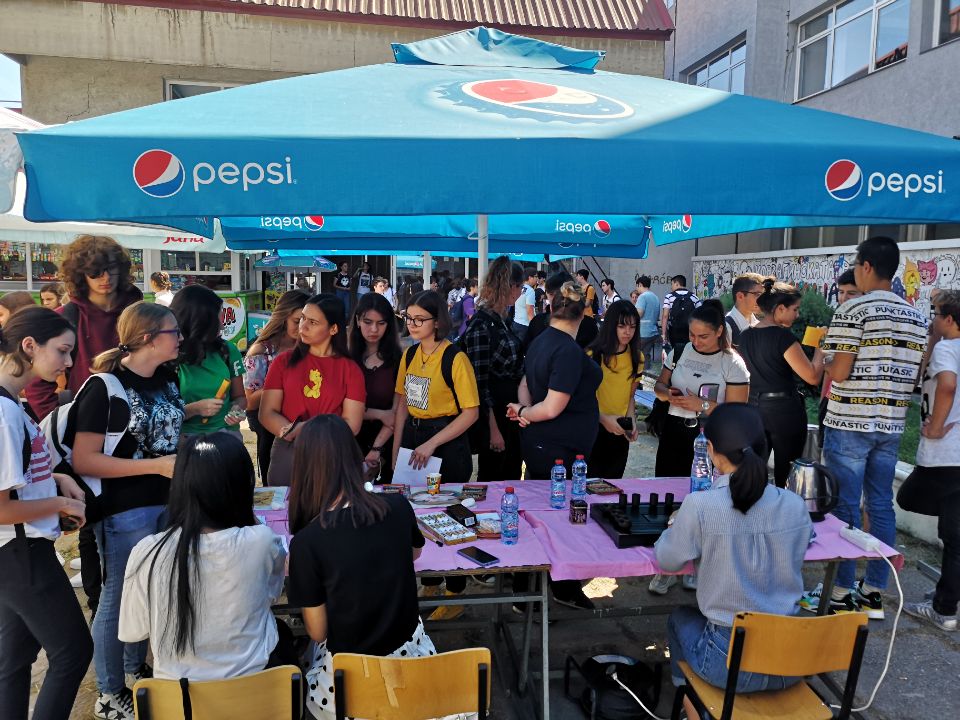 Impressed by the beauty of Chinese painting, Korchagin Secondary School Art teacher Sasho Sazdovskiinvited teacher Lin Anran to introduce Chinese painting to his class. Ms. Lin with the help of teacher Bai Meng explained the history and characteristics of Chinese painting and she compared and contrast it to Western oil painting to further illustrate the specific character of Chinese painting. Ms. Lin used a panda painting as an example to show the students the process and techniques of Chinese painting. She then invited the students to try painting for themselves, they eagerly accepted the invitation and enthusiastically applied themselves to painting a panda.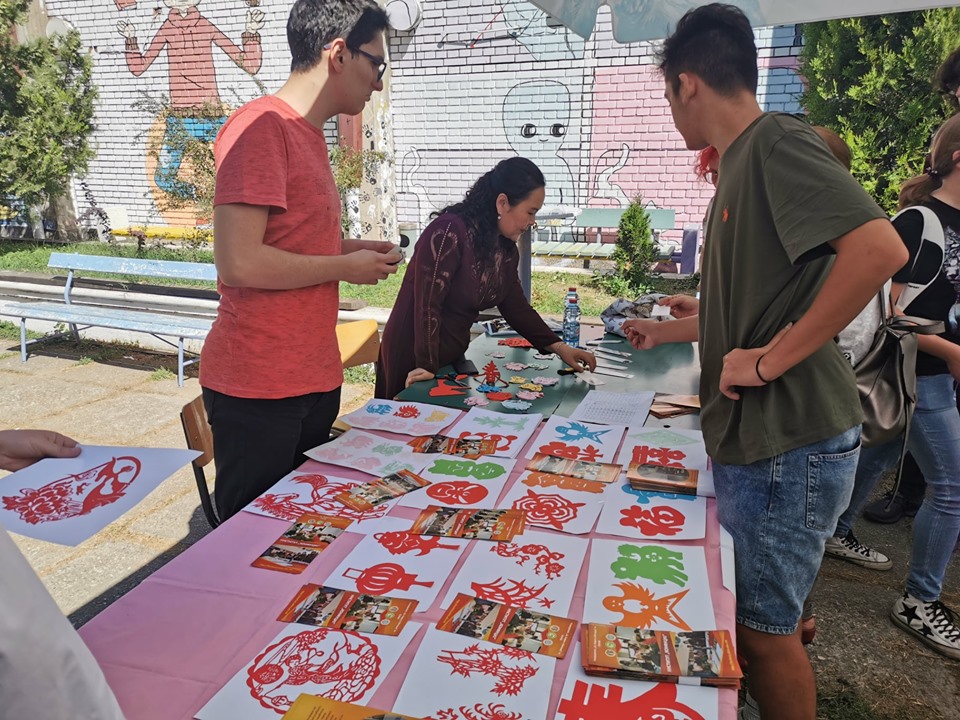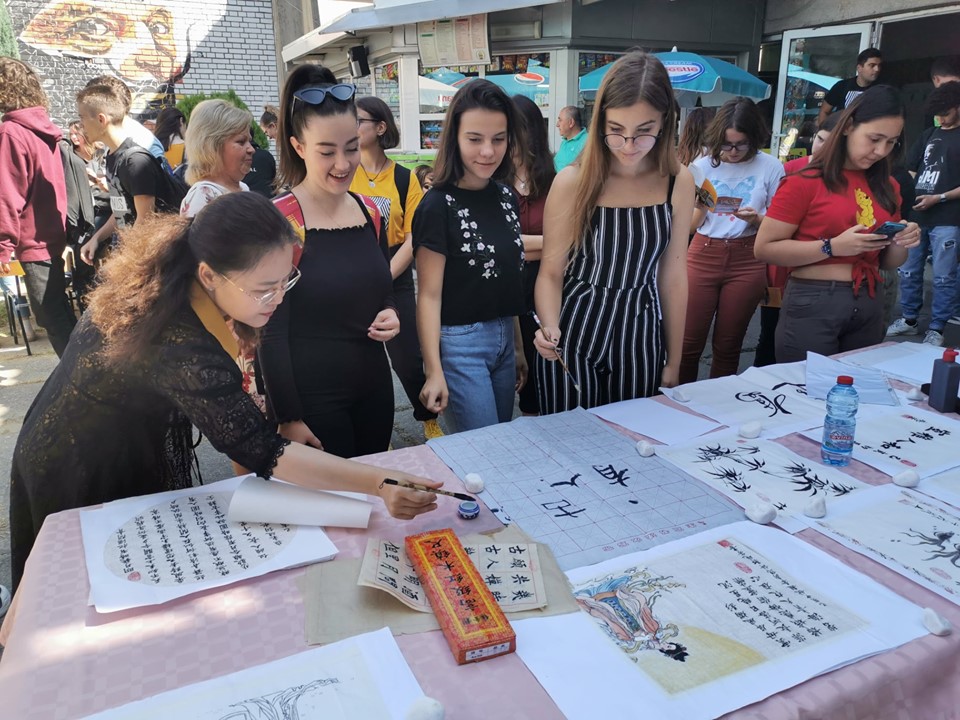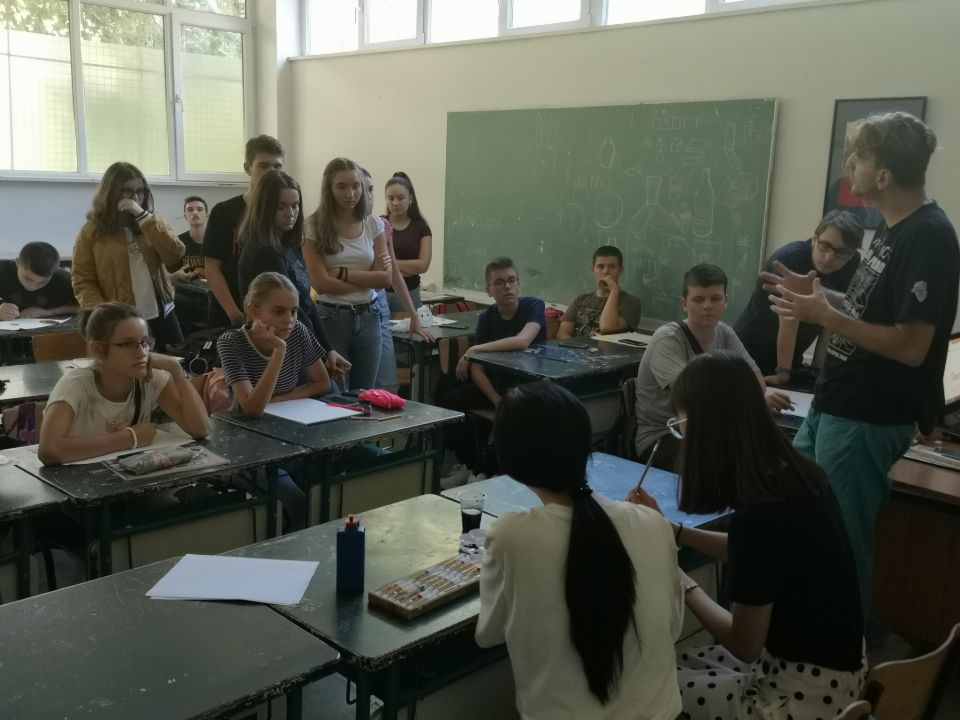 Both Korchagin Secondary School students and teachers responded warmly and welcomed the cultural event. The Confucian Institute received 68 registration forms for Chinese language courses, 57 from students and 11 from teachers.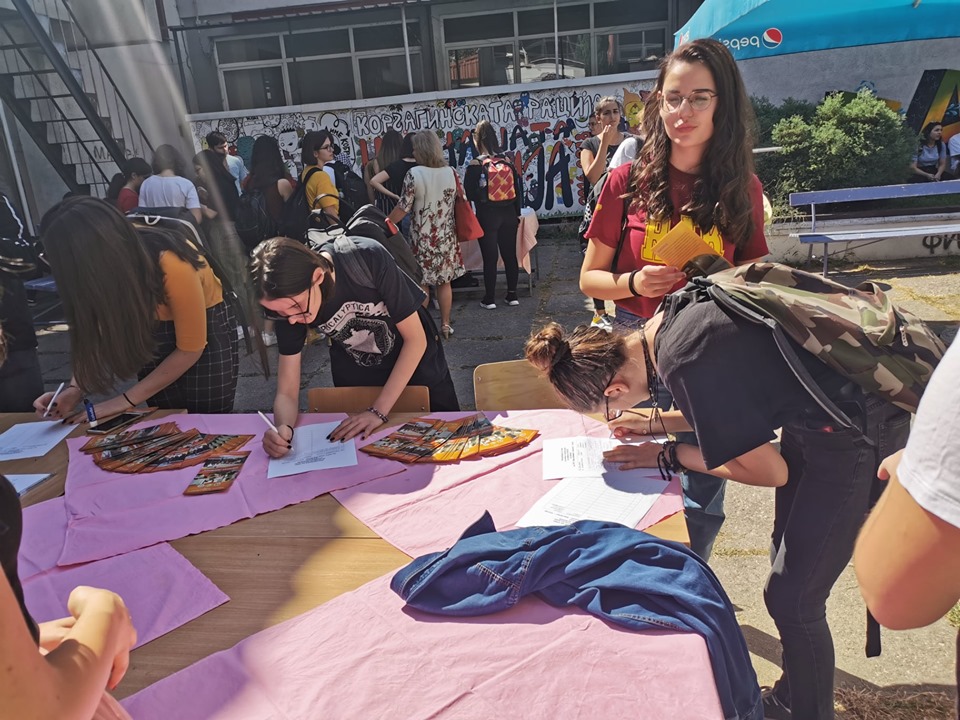 Liao Wei and Vlatko Stoilkov met with Korchagin Secondary School leadership and discussed the details regarding introducing regular Chinese language classes in the school and possibly setting up a "Chinese Corner".
This successful event had real significance: it showcased the deepening cooperation with local schools and it raised the profile, influence and involvement of our CI in the local community. No doubt, a great way to celebrate the 70th anniversary and the upcoming Confucius Institute Day.