In order to promote the learning of Chinese language and to introduce Chinese culture, the teachers of the Confucius Institute at St. Cyril's and Methodius University presented traditional Chinese arts and crafts at NOVA International School in Skopje. The Director of the Confucius Institute Liao Wei introduced the Confucius Institute to the NOVA students, he spoke about projects related to middle school students, such as the Chinese Bridge Competition, summer camp, scholarships, etc. The Nova International School teachers and students warmly welcomed the teachers.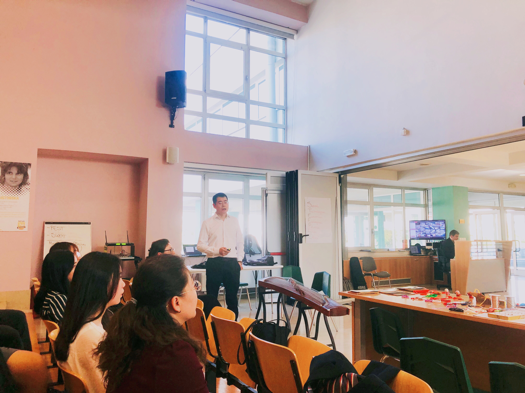 Confucius Institute teacher Guo Xiaofang presented the fine art of calligraphy, Wu Yingjuan's Chinese knot techniques and Liao Xinran played the Chinese instrument,  guzheng in front of the mesmerized NOVA students. Later they formed a long queue to inquire about Chinese courses and pick up the informative brochure.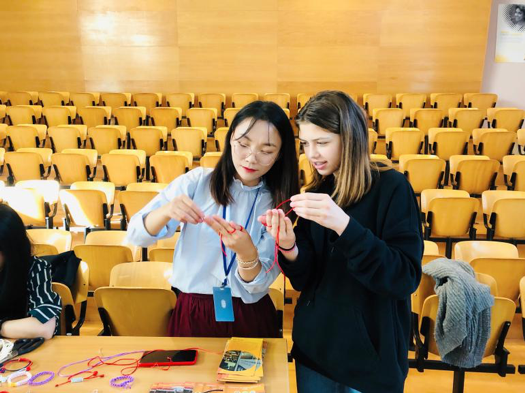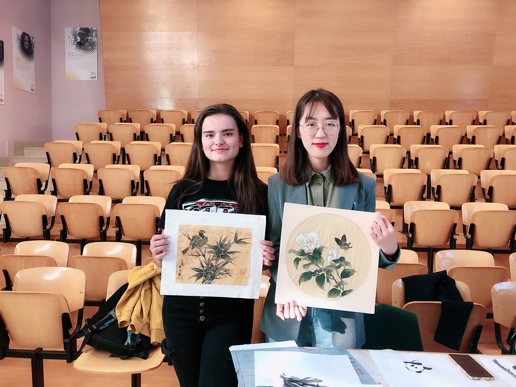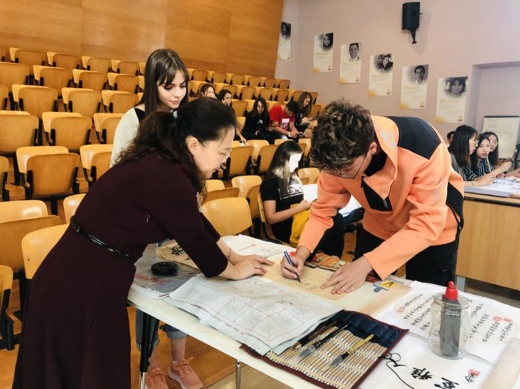 Confucius Institute Director Liao Wei talked to NOVA International School Director Viktor Novakovski, about the current Chinese classes at the school and discussed how to deepen the cooperation in future.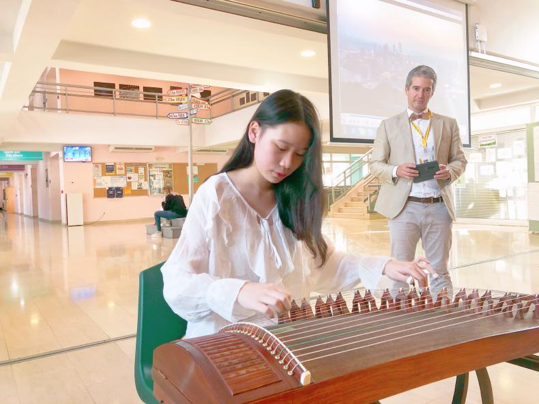 The event played an important role in expanding and deepening the cooperation between Confucius Institute and local schools and is conducive to the future development of the Confucius Institute.