On May 20, 2019, Zeng Daorong, Deputy Secretary of the Party Committee of SWUFE, Gu Kai, Deputy Director of the Department of International Exchange and Cooperation, and a group of six people from the university visited our institute to discuss the teaching quality, student situation and social contribution of the Confucius Institute, ect. Liao Wei, the Chinese Dean of the Confucius Institute at the University of St. Cyril and Methodius University,  North Macedonian Dean of the office, Vlatko Stoilkov, and the office staff warmly received and met with the guests.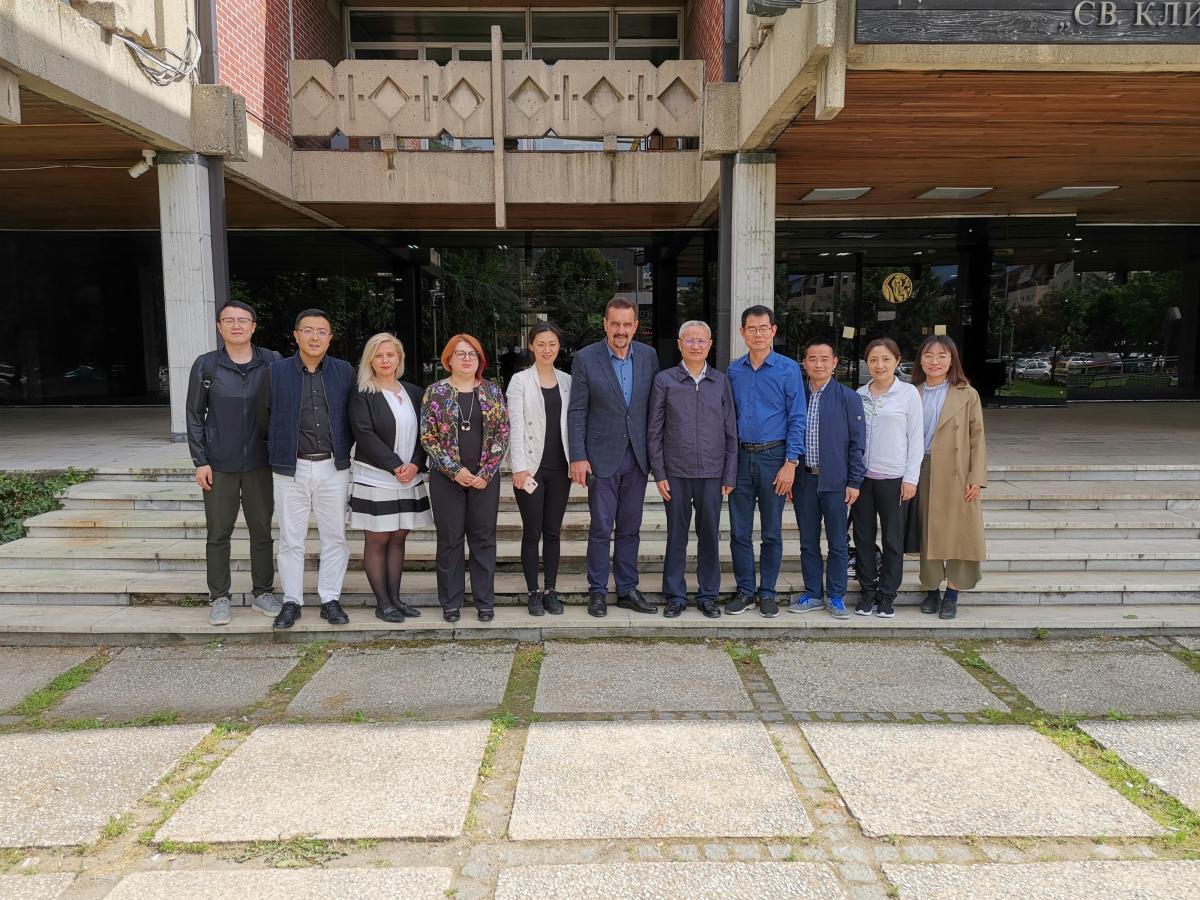 President Liao Wei and Vlatko Stoilkov expressed warm welcome to the visit of Deputy Secretary Zeng Daorong and introduced the general situation, development status and future goals of the Confucius Institute. Dean Liao Wei expressed sincere gratitude to the SWUFE for his long-term support and guidance, and said that the Confucius Institute at St. Cyril and Methodius University will continue to work hard under the guidance of Hanban and SWUFE. Promote Chinese language education and carry forward Chinese culture.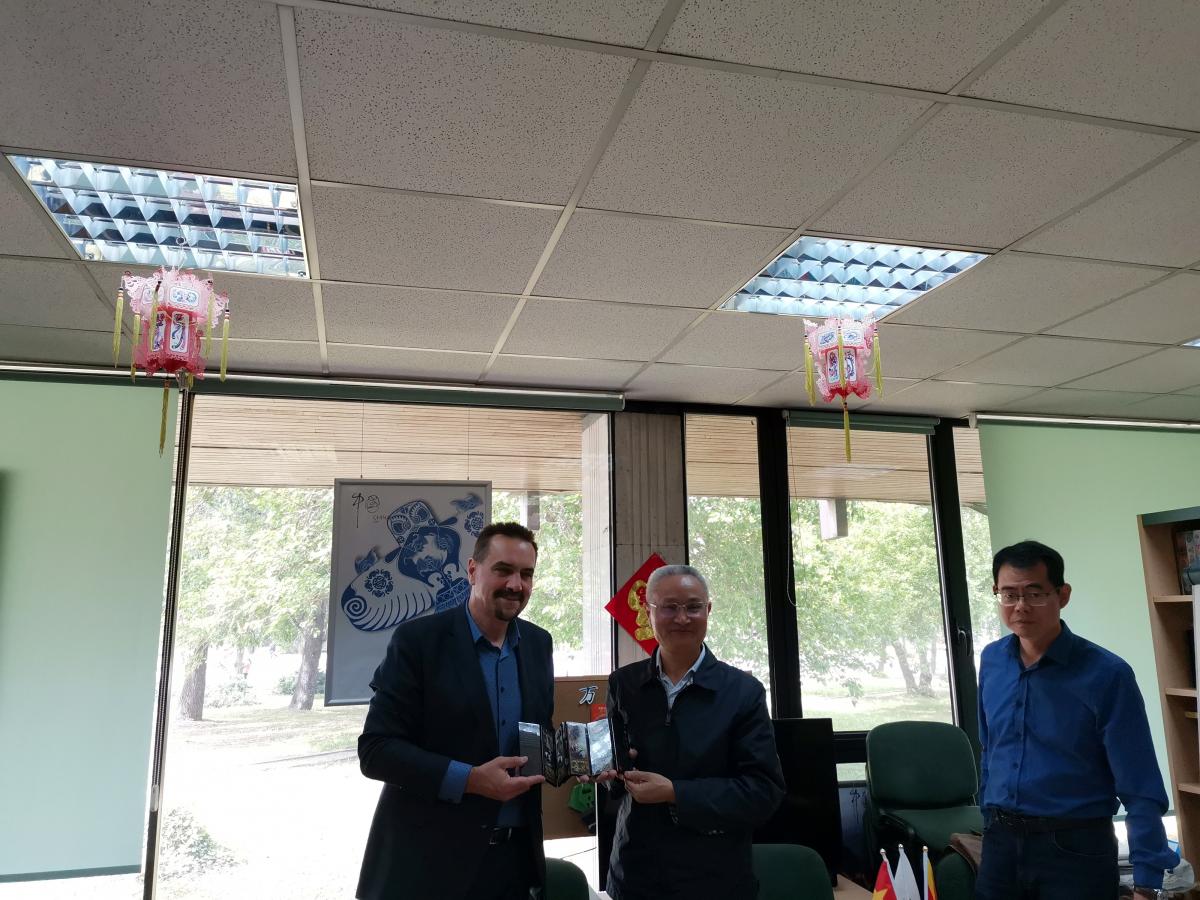 Deputy Secretary Zeng Daorong expressed gratitude to the Confucius Institute for its warm reception. He pointed out that the Confucius Institute at St. Cyril and Methodius University has made outstanding contributions to the popularization of Chinese language in North Macedonia in the past six years. It has carried out social responsibility while promoting Chinese culture and has a very high social impact and credibility in North Macedonia.  It has established a good image of China. They are the ambassadors of promoting Chinese culture and communicating with Chinese and Malaysian culture. He hopes that the Confucius Institute will continue to adhere to the spirit of struggle and work hard to contribute to the nation's "One Belt, One Road" construction.
At the meeting, the two sides also held deep discussions on issues that need to be paid attention to in the work of the Confucius Institute and the future work.