24.09.2018 is the Mid-Autumn Festival of China, which is at August 15 in lunar calendar. Confucius Institute at Ss. Cyril and Methodius University, Central and Eastern European National Cultural Coordination Center and Chinese Embassy in Macedonia co-hosted this wonderful and warming Mid-Autumn Festival Gala. Asaf Ademi, Minister of culture of Macedonia, Lixian Yin, Chinese Ambassador to Macedonia and Biljana Angelova, vice-chancellor of Ss Cyril and Methodius University were present to offer festival blessings. Over 300 people attended this gala, including local citizens, diplomats from multiple countries, local overseas Chinese and teacher and student of Confucius Institute.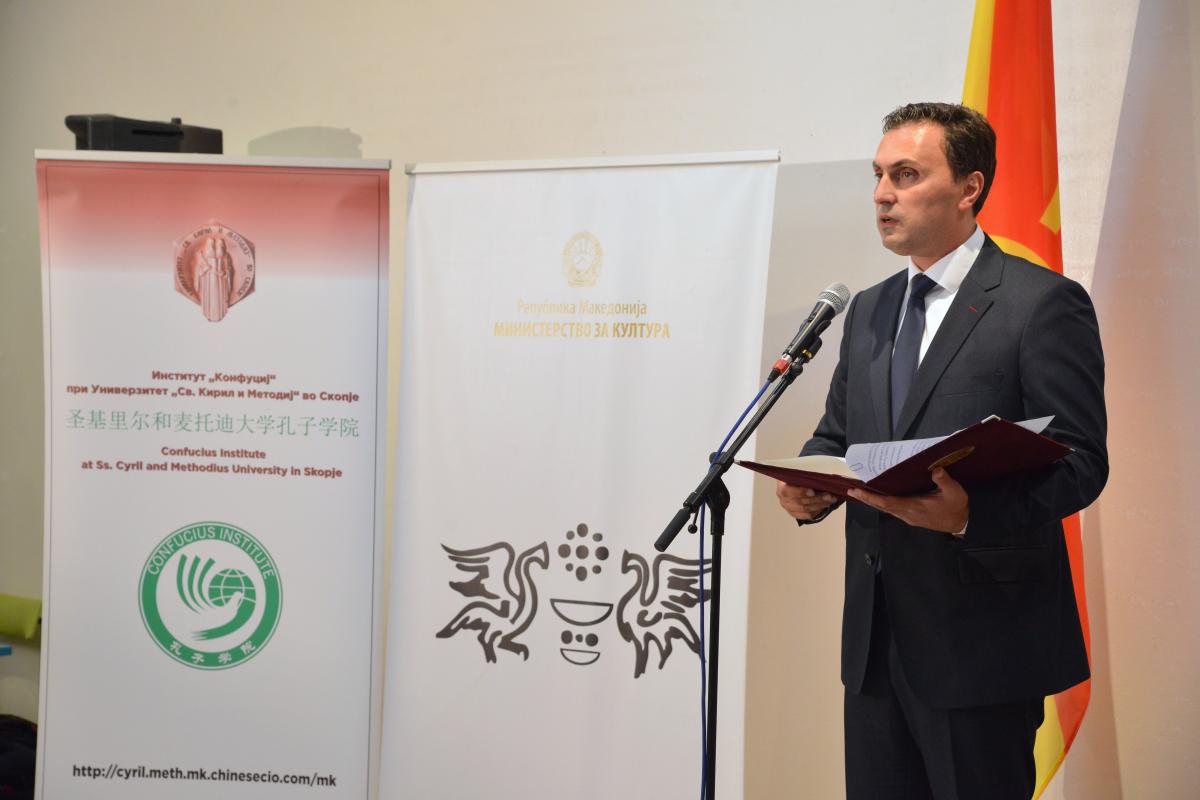 Gala started at 20:00 at Museum of Contemporary Art. For starters, Asaf Ademi and Lixian Yin delivered a speech in succession to express their blessings of the festival along with their expectations of everlasting friendship between China and Macedonia.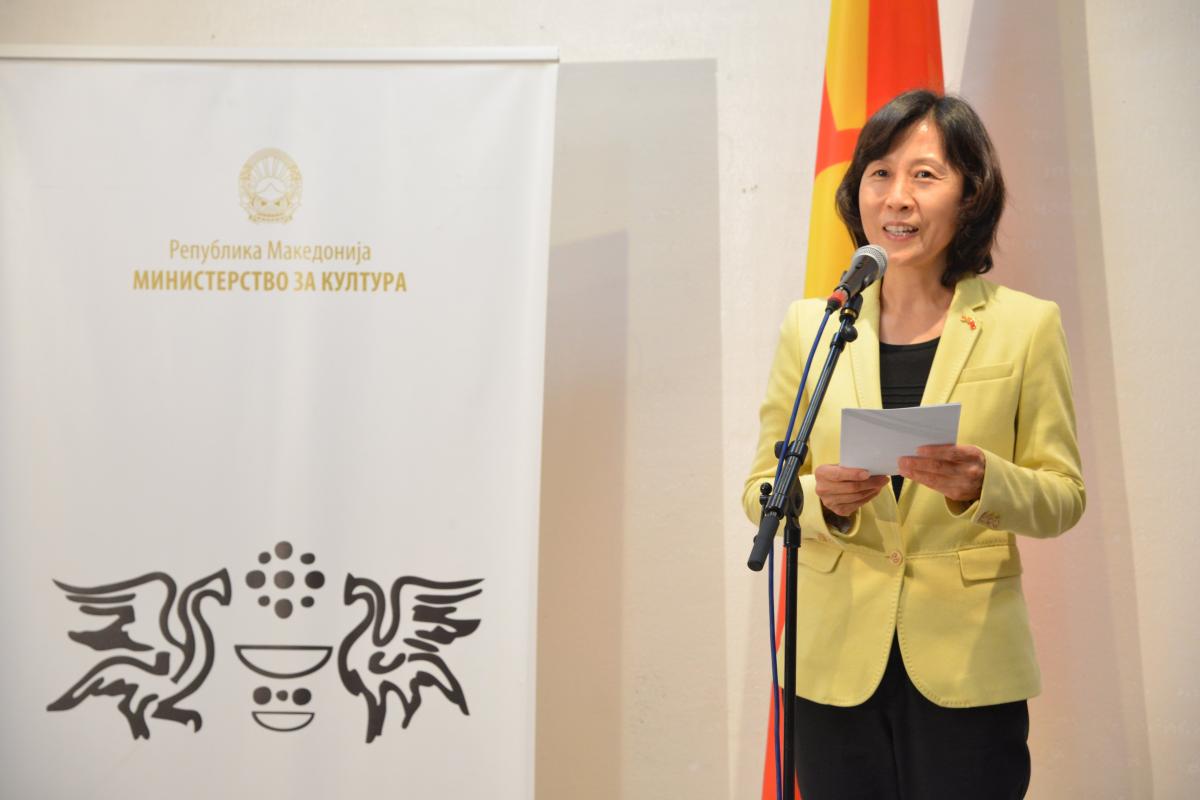 Then, Liao wei, the Chinese dean and Vlatko Stoilkov, the Macedonia dean came to stage together on behalf of the Confucius Institute.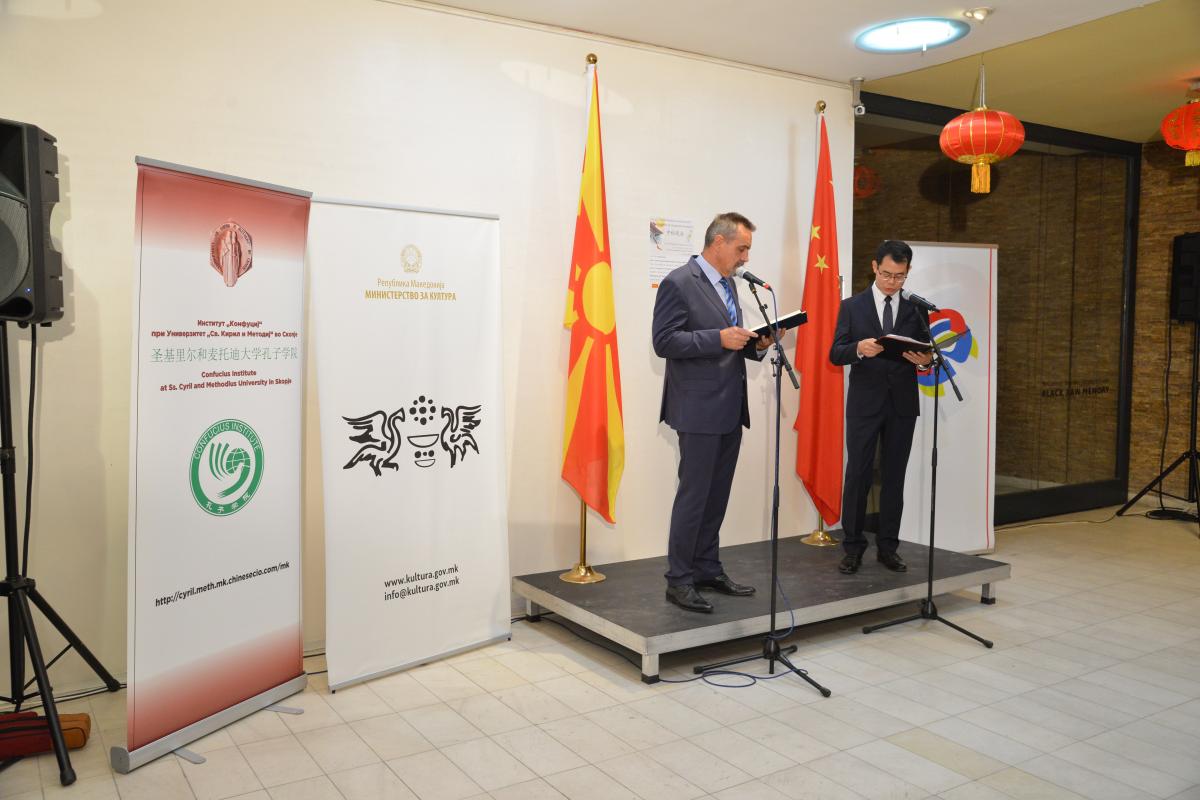 Shortly after the speech, the Chinese guzheng song – "Fishing Boat Singing Night" played by a Chinese teenage girl brought the gala to another climax. The clear and mellow sound of the guzheng is soothing and quiet, sometimes quick and fast, brought the audience to a beautiful scenic wonderland of lakes and mountains. After that, Chinese volunteer teacher Jinghan Qiu and Macedonia student Daganga Perezica performed poetry recitation in both Chinese and Macedonian to show the unique charm of Chinese poetry.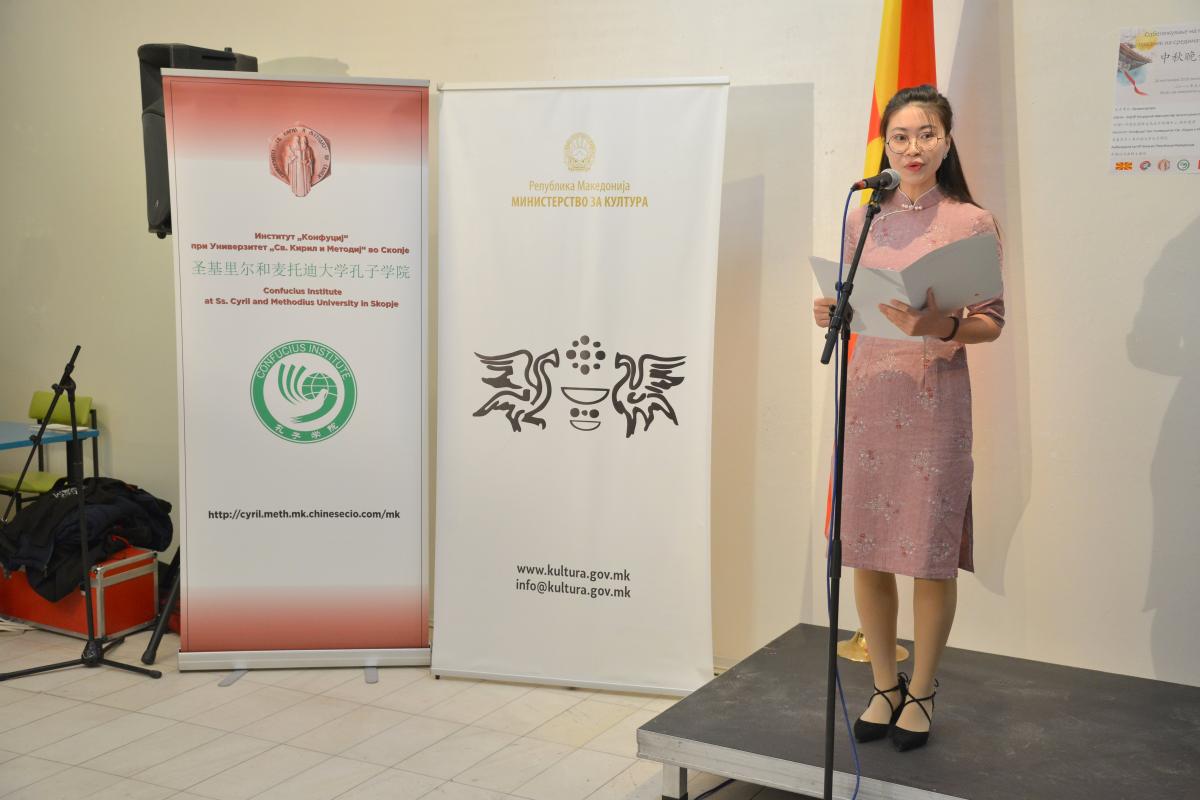 After the performance, teachers of Confucius Institute presented tea art, calligraphy and paper cutting. Oolong tea is full of aroma and tastes mellow. The strokes of calligraphy is vigorous and powerful. The paper cutting is vivid and auspicious. On-site guests were marveled at the art. They actively took part in the experiencing activities and raised questions from time to time.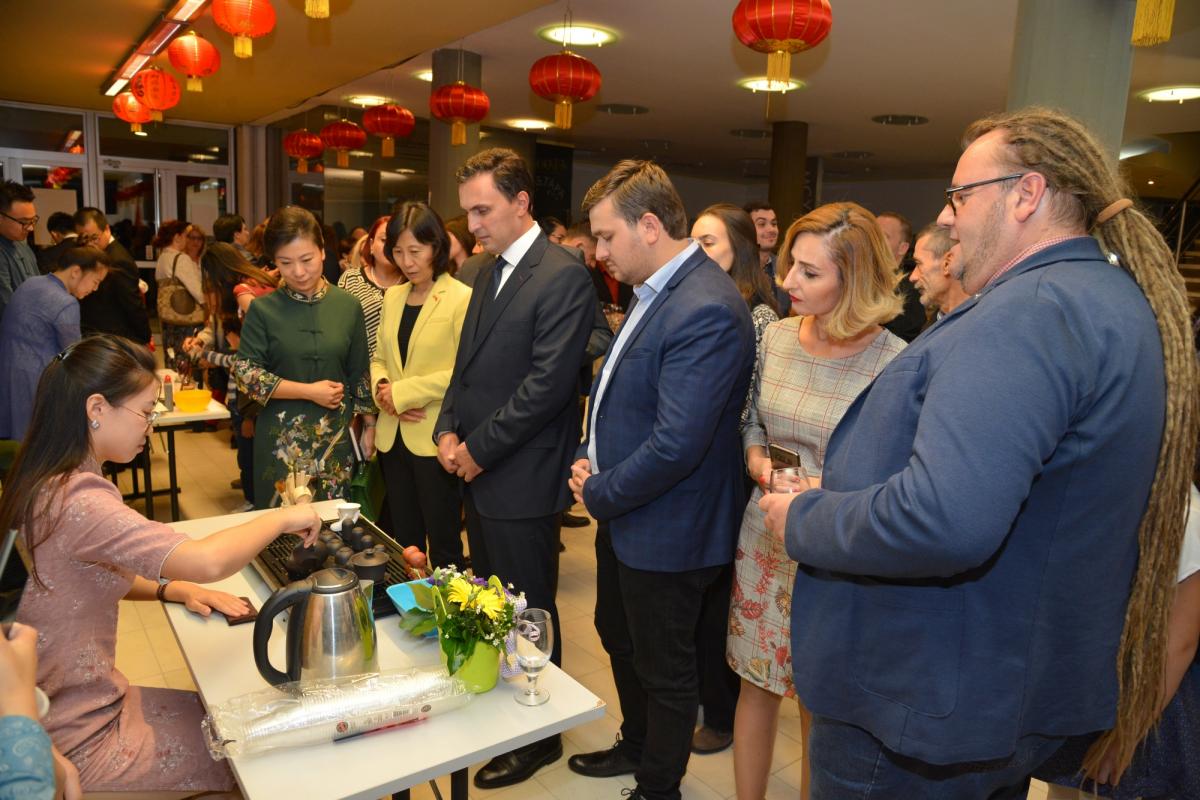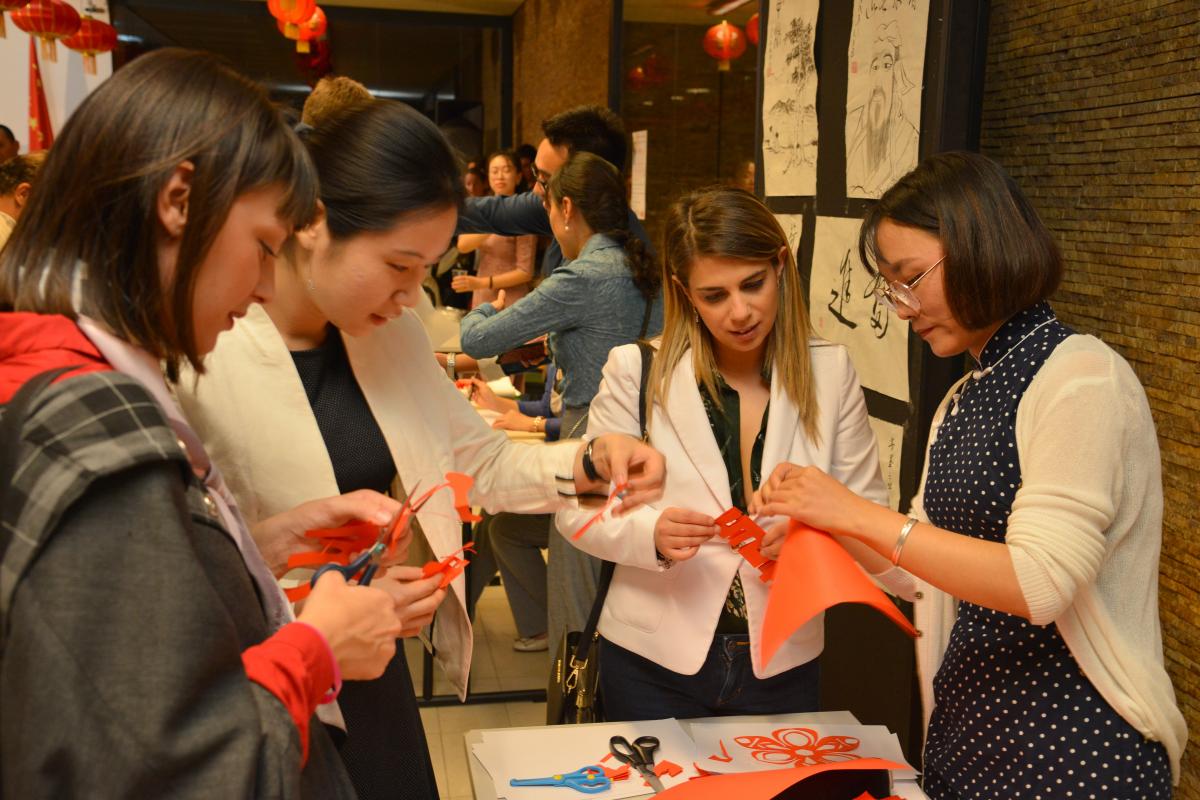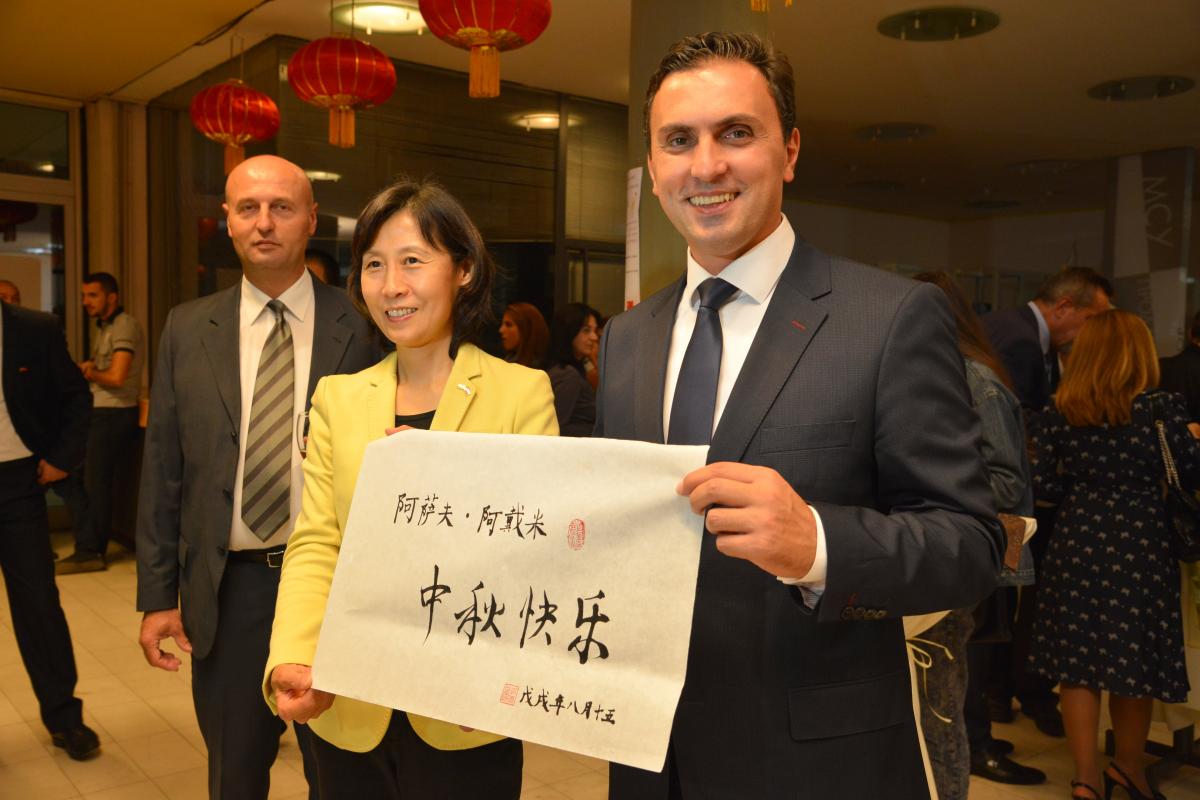 Finally, authentic Chinese cuisine and moon cakes were provided for the guests to invite everyone to celebrate the festive and share the moment of reunion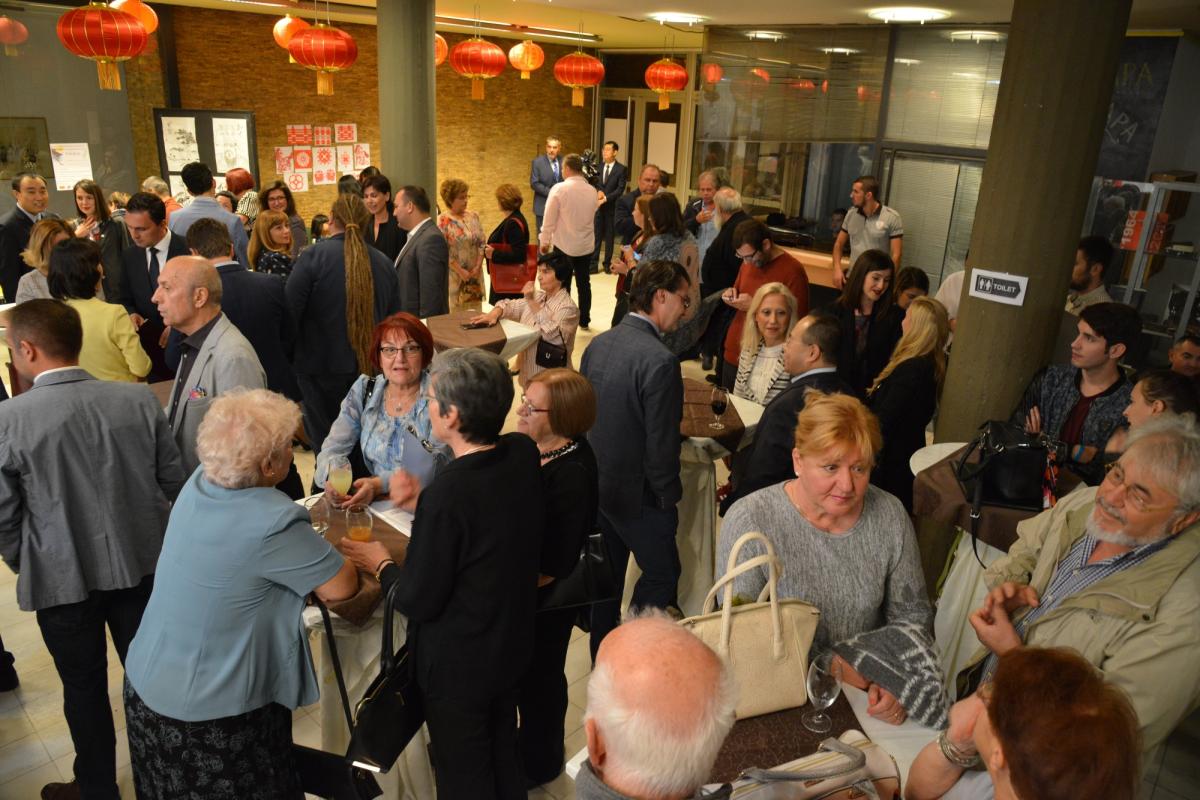 The Mid-Autumn Festival is the second largest traditional festival in China. People celebrate the harvest and enjoy the reunion on this day. The Mid-Autumn Festival gala brought a cultural feast to the local people, allowing Chinese culture to enter the hearts of the Macedonian people and make a significant contribution to the promotion of Chinese and Chinese culture in Macedonia.
(By Jiahui)